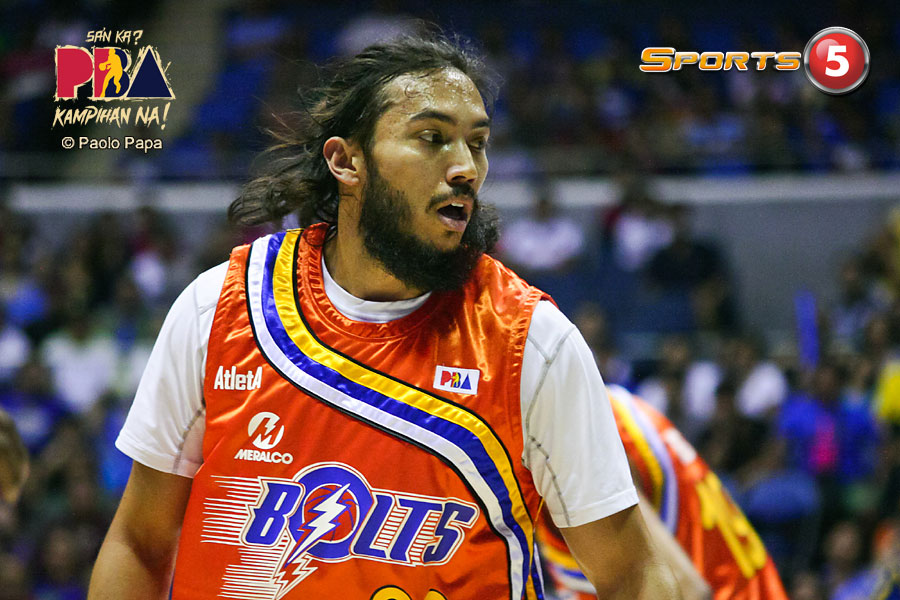 Head Coach: Ryan Gregorio
Projected Starting Five: Reynel Hugnatan, Cliff Hodge, Jared Dillinger, Gary David, Mike Cortez
Projected Second Unit: AJ Mandani, Bitoy Omolon, John Wilson, Don Allado, Paul Artadi, Rey Guevarra, Rabeh Al-Hussaini, JR Sena, Sunday Salvacion

The "Where did that come from?" Player: AJ Mandani
Remember that trade that sent Gary David to the Meralco Bolts? Well, there was a kicker in that deal that could prove to be a huge steal. The player that was included was AJ Mandani. The former Batang Pier member was buried on the bench for some unknown reason. When he was on the floor, he was always making things happen for his team. And now that he is on a team that doesn't have a definite back-up point guard, he can really do some damage for the Bolts.
The "Anyare, bro?" Player: Reynel Hugnatan
Reynel Hugnatan had a great season last year. He was a beast on the boards, scored well in that low block, and really filled that center spot for Coach RG very well. But, this season things might be a little different for him. There won't that many touches for him with Gary David, Jared Dillinger, and Mike Cortez most likely being the focal points of the Meralco offense.
Expect a dip in production, but not by that much. The dude is such a hard worker that he will try to find a way to score. It just wont be as much as last season.
The June Mar Test: 68 out of 100
Not looking good for the Bolts here. With the league getting so much bigger, Meralco might have a hard time out there this coming conference. Only adding Rabeh Al-Hussaini to their front-court, they seem to be a step behind in the size department. Hugnatan, Rabeh, JR Sena, and Don Allado will be the only players that can play that center or power forward positions. That is not a good sign.
Side-dish, please: Rabeh Al-Hussaini
Will this be the last stop of Rabeh? Has he finally found a home?
After being with his former college mentor and father figure, Coach Norman Black, the former UAAP MVP is now a Meralco Bolt. Obviously, the reuniting of mentor with mentee experiment didn't work. Now that Al-Hussaini is with a very expressive Coach Ryan Gregorio, will that mean better results? Or is this just another stop for the Atenean big man?
Madam Auring says: Quarters.
The lack of size will be too much. The Bolts will be running-and-gunning all conference long. That will be the only way that they can overcome the size disadvantage that they will be having on almost a nightly basis. The good thing for them is that their guards and wingmen are some of the best in the league to push them to the playoffs. Sadly, it won't be enough to get that far in it.
Photo by Paolo Papa of InterAKTV