WHAT THIS GAME MEANS:
The Bolts are probably where we imagined they'd be at the start of the season. The challenge for them now is to go as far above that "one of the three worst teams in the league" projection everyone had for them. Despite losing three games and winning just two, they've played better than what their record shows. Beating an Air 21 team that just came from one of the worst games ever should be a must for them.

For Air 21, a team that hasn't found a specific identity, winning this one should be a good step in the process of forming the team's character. Every team in search for its identity should start somewhere and beating a team that they can really beat should be a small but significant step.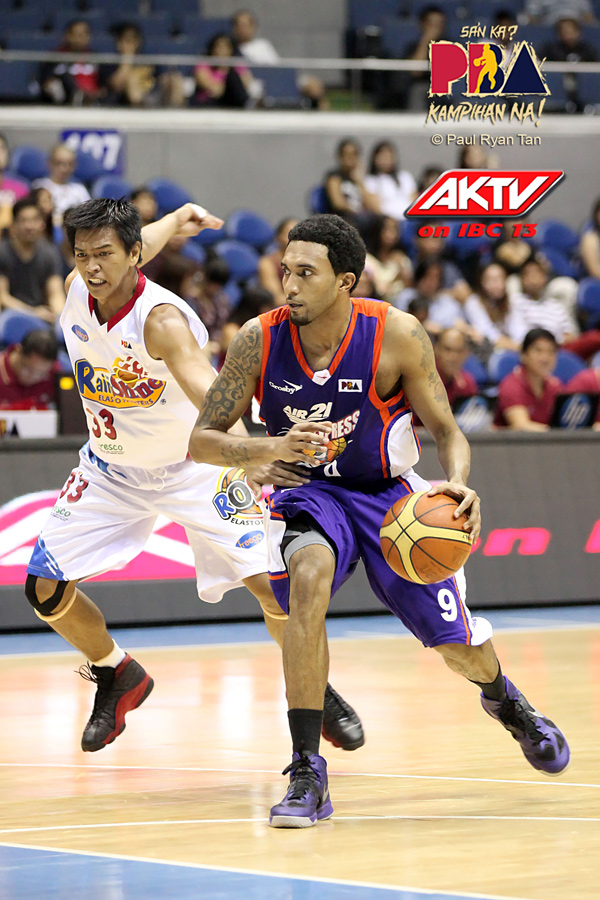 WHAT TO WATCH OUT FOR:
Rust for the Meralco Bolts. They haven't played a game since Sunday Salvacion hit that crazy bank shot nine days ago so Coach R.G. should focus more on preparing his studs going into this game. It's always a challenge for a team who's been idle for more than a week to come out of the dugout swinging.
Air 21's putrid offense. They're currently ranked 8th in offensive efficiency averaging 0.926 points per possession. That rating was brutally dragged down by their forgettable offensive outing last Friday when they scored just 53 points. Much of their struggles on offense can be attributed to the inaccuracy of the team's main guys from the field. Cortez and Dunigan are averaging around 43% shooting while Canaleta has selected his shots poorly, shooting 35% from the field.
WHO TO WATCH OUT FOR:
Chris Ross.
Ross is currently shooting 28% from the field. He hasn't been putting the ball in the hole that well, averaging only 5.6ppg. But we know that scoring isn't what he's thrown in the floor for. He's been doing everything else very well and he has played the "Make my teammates look good" role to the hilt.
Photos c/o InterAKTV