New day: Paul Lee has become the Star of the Hotshots
By: Jutt Sulit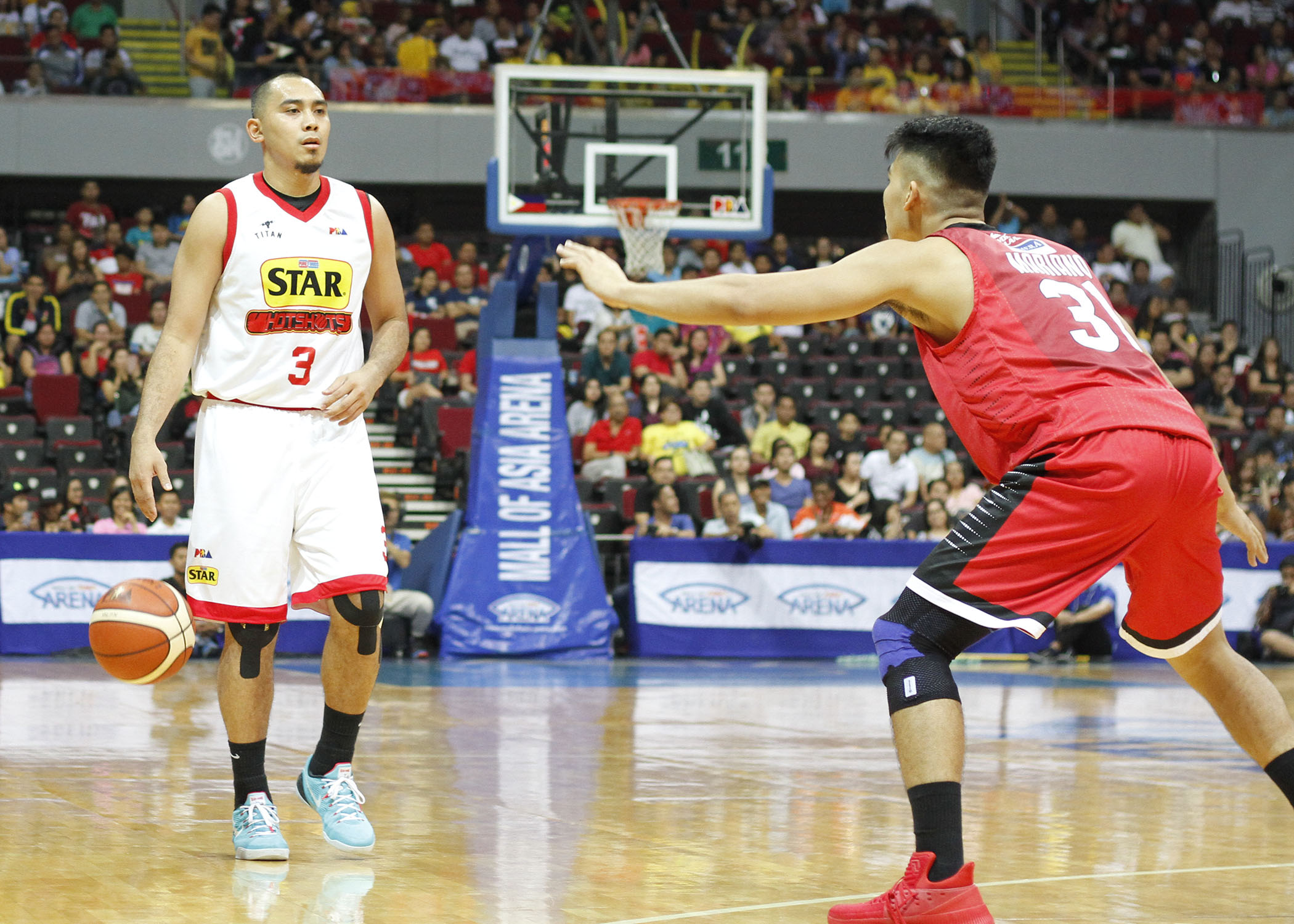 Star 91 – Ginebra 89
On July 19, 2014, Paul Lee stood alone at a free throw line in China.
Gilas Pilipinas was down by two points. They were up against the hosts of that year's FIBA Asia Cup. There was no time left, Only boos and three shots. And those separated either China or the Philippines from a bronze medal.
Swish. Swish. Swish.
Bronze, Pilipinas.
Three days ago, in game one of the semifinals, the Star Hotshots held a two-point lead against a comeback-hungry Ginebra.
Sensing danger for his team, Paul took over. With around 26 seconds left, Lee brought out his patented spin and floater, stabbing the Barangay with the dagger.
1-0, Star.
Last night, the Hotshots found themselves in a similar situation. Up by a slim margin of two with less than a minute to play, the Lethal Weapon once again put matters into his own hands.
He made a stop on the defensive end and sped down the court for an easy deuce. And though that was far from being the final say in game two, it gave the Hotshots enough wind to wear down Ginebra in the end.
2-0, Star.
Paul Lee has come up clutch so many times in his basketball career. From UE, to Cobra in the PBL, to Rain or Shine, to Gilas, you'll find multiple highlights of Paul lifting his team to victory. That's just what he does. He wins games.
And that is also what he's brought to Star.
When Paul Lee was traded to the Hotshots for James Yap, it wasn't exactly the most welcome roster change for the diehard fans. Star fanatics have just been cheering for James for so long.
It wasn't just the end of a era. It was the break-up of relationship that has proved strong for more than a decade. Yung tipong high school couple na akala mo aabot sa kasalan. But a new guy came along. And tough as it was to accept at first, he was proving himself to be a worth replacement. 'I can help you forget about him,' he promised.
The clutchness of Paul Lee for the Star Hotshots spans much further than delivering wins down the stretch. His presence has also been key in keeping their hearts intact and helping them cope up with the pain of seeing James go.
Just like those free throws in China, just like those buckets in games one and two, Paul Lee is just what the Star supporters needed in this crucial stage of fandom. He's someone who will help them cope. Someone who will help them move on. Someone who will help them get back to their winning ways.
As Paul continues to win games for the Hotshots, he simultaneously wins the hearts of the fans. They may still relapse and miss James from time to time. But big shots like those in games one and two will remind them whom they're with right now.
Related Posts